STEINS;GATE's Overview (Spoiler Alert)
STEINS; GATE was Originally written by Jukki Hanada as the story for a visual novel game. However, it later got an anime adaptation by White Fox studio. It's a science fiction and psychological thriller based on the events that occurred in the life of Rintaro Okabe, a self-proclaimed mad scientist who accidentally turns his oven into a time machine. The story takes a crazy turn from that point, and each episode keeps making it more puzzling and intriguing, introducing many memorable characters and plot twists as it progresses.

Steins; Gate is such a crazy story that it leaves people baffled sometimes. It's so well written that most people don't even consider the possibility that, that craziness could have been motivated by real life-events. Yes! the Steins; Gate is not entirely fictional, in fact, a great deal of anime's plot was based on the mysterious story of a time traveler who claimed to have come from the year 2036 to get an IBM computer.
The Mysterious Man John Titor
John Titor's name appears first in the first episode of the series when Okabe accuses Doctor Nakabachi of stealing John Titor's time-travel theories. Nakabachi's machine used the same concepts as described by Titor in 2000 and Rintaro being a big fan of John recognizes the design immediately and catches Nakabachi red-handed. John Titor serves a lot to the plot playing a significant role however his identity remains a big mystery throughout the series. It was revealed much later in the story that Titor's true identity is Suzuha Amane who is the protagonist's best buddy Itaru Hashida's daughter that came from the future. Her original mission was to retrieve an IBN5100 from the year 1975 to stop the SERN from creating a dystopia. However, she stopped in the year 2010 to search for her father who she didn't knew was Itaru at that time.
More Than Just A Fictional Character
It might come off as a surprise but John Titor is not purely fictional. The plot in anime based around Titor's name is very much real. Back in November of 2000 posting under the name of John Titor began appearing on the internet where he claimed to be a soldier from the year 2036 who came back to retrieve an IBN5100 computer from the year 1975. Titor never revealed his face and identity and disappeared from the internet in March of 2004.
During this period between November 2000 to March 2004, Titor gave many predictions and shared the models of his time machine which are given below:
-Cancellation of the Olympics after 2004 due to world conflict.
-America will soon be engaged in a civil war with itself; a civil war that we'll see the beginnings of during 2004 and 2005, escalating until it is indisputable by 2008.
-This civil war intensifies until the global nuclear war killed three billion people in 2015.


This is Titor's description of his time machine

His Time Machine Model
Actual clicked picture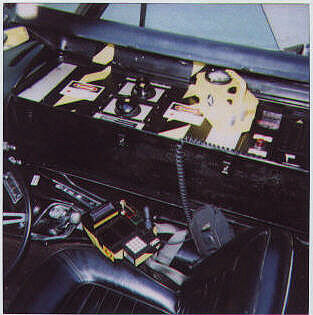 The last message posted by John titor
Quick Read: STEINS;GATE and The mystery of The Real Life Time Traveller
STEINS;GATE's Overview (Spoiler Alert)
The Mysterious Man John Titor
More Than Just A Fictional Character
His Time Machine Model
Actual clicked picture
The last message posted by John titor